New Delhi: 
Imran Khan, Pakistan Tehreek-e-Insaf (PTI) chief and former cricket star, has been sworn in as Prime Minister today at the oath ceremony in Islamabad, having won the general elections last month. After his party fell short of outright majority, it scraped through a simple majority in the Pakistan parliament's confidence vote on Thursday securing four votes more than the 172 needed for a majority. Navjot Singh Sidhu, one of the three Indian cricketers invited by Mr Khan to his swearing-in ceremony, had reached Lahore yesterday. A minister in Congress' Punjab government, Mr Sidhu said that he had gone to Lahore "not as a politician but as a friend."
Here are the live updates from Imran Khan's oath ceremony:
Pleased to talk to @ImranKhanPTI, Prime Minister of Pakistan. The UK and Pakistan share deep and important links. There is plenty for our two countries to work together on, not least increasing bilateral trade and mutual security issues.

– Theresa May (@theresa_may) August 18, 2018
Imran Khan was given a guard of honour on the lawns of the prime minister's house: Reuters
As Imran Khan takes on the mantle as Pakistan's new prime minister, 
here
 are the five biggest challenges faced by him.
"A new morning is here in Pakistan with a new government which can change destiny of the country," Navjot Singh Sidhu said to Pakistan's state-run PTV, congratulating Imran Khan, news agency PTI reported
Navjot Singh Sidhu pictured with legendary Pakistan pacer Wasim Akram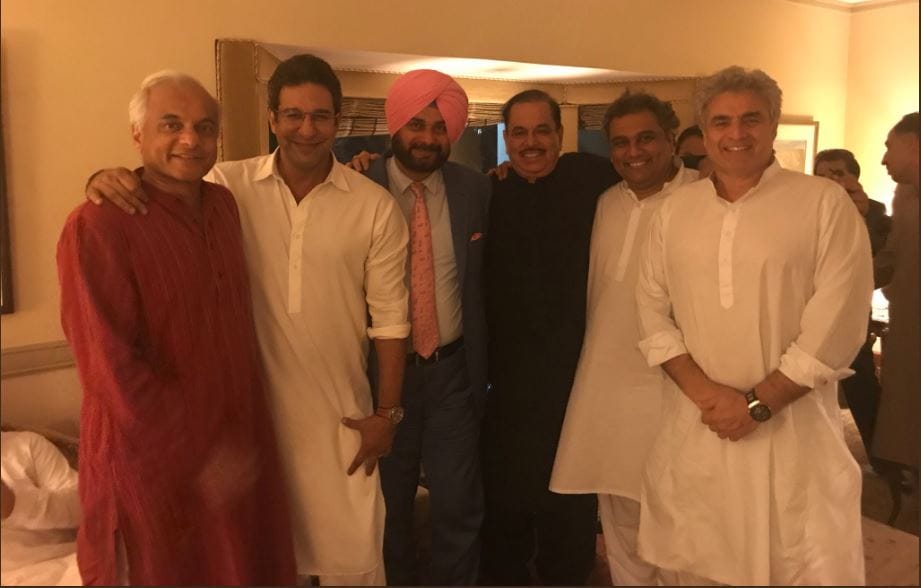 Tanvir Sadiq, adviser to Omar Abdullah, congratulated Imran Khan on his swearing in. "Here is hoping that now onwards, the relationship between India and Pakistan ushers in a new dawn where peace and prosperity of two countries prevail over animosity and destruction," he tweeted
Imran Khan was tearful and stumbled over some of the words of the oath administered to him by Pakistan President Mamnoon Hussain. Mr Khan swore to "bear true faith and allegiance to Pakistan", and to "discharge my duties and perform my functions honestly, to the best of my ability… and always in the interest of the sovereignty, integrity, solidarity, well-being and prosperity of Pakistan."
High-profile guests including caretaker Prime Minister Nasirul Mulk, National Assembly Speaker Asad Qaiser, Army Chief Gen Qamar Javed Bajwa, Air Chief Marshal Mujahid Anwar Khan and Naval Chief Admiral Zafar Mahmood Abbasi. Former cricketers like Rameez Raja and Wasim Akram were also in attendance
Imran Khan sworn in as Pakistan's 22nd Prime Minister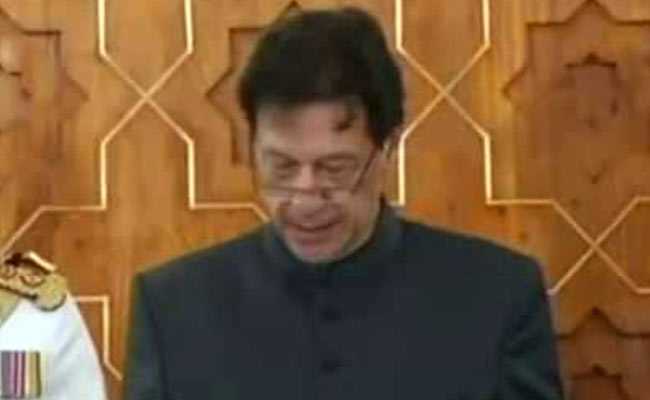 Imran Khan is taking oath as the Prime Minister of Pakistan
Navjot Singh Sidhu met with Pakistan army chief General Qamar Javed Bajwa at Imran Khan's oath taking ceremony
#WATCH: Navjot Singh Sidhu meets Pakistan Army Chief General Qamar Javed Bajwa at #ImranKhan's oath-taking ceremony in Islamabad. pic.twitter.com/GU0wsSM56s

– ANI (@ANI) August 18, 2018
Imran Khan's wife, Bushra Maneka, has arrived at at the oath ceremony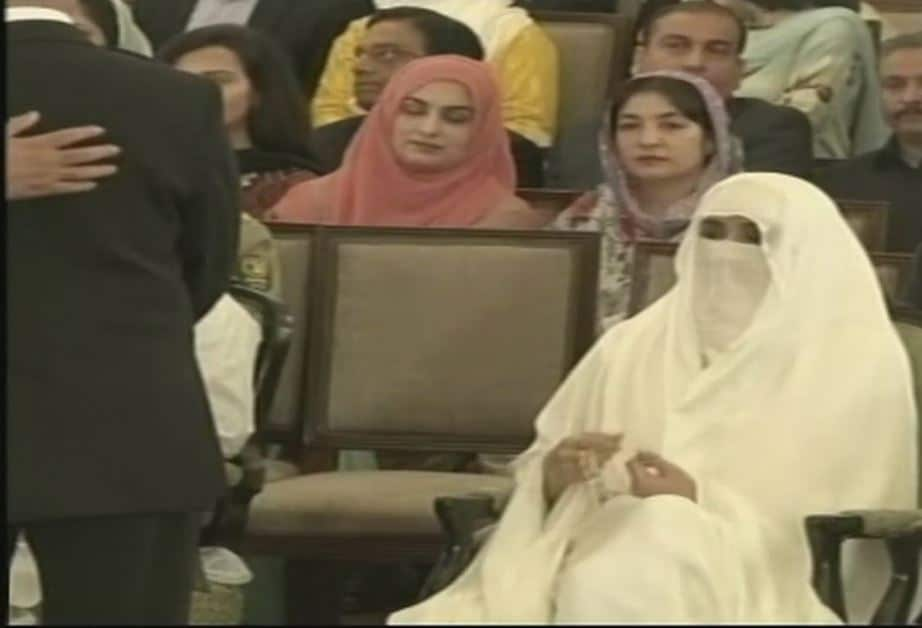 Punjab Congress leader and former cricketer Navjot Singh Sidhu has arrived at the President House in Islamabad for Imran Khan's swearing-in ceremony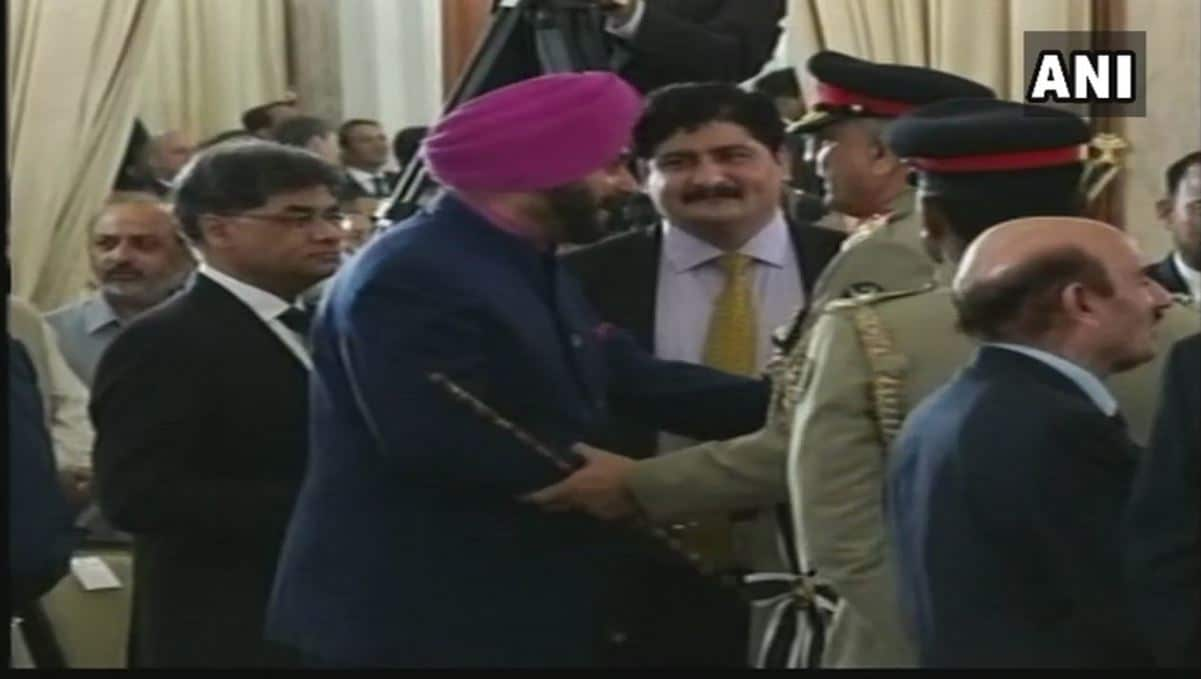 Imran Khan's oath ceremony is to begin shortly
Imran Khan's swearing-in ceremony will mark the end of decades of rotating leadership between two establishment parties – Pakistan Muslim League-Nawaz (PML-N) and the Pakistan Peoples Party (PPP) – punctuated by periods of military rule.
Pakistan Muslim League-Nawaz president Shehbaz Sharif has demanded the formation of a parliamentary committee to investigate the alleged rigging during the July 25 general elections: ANI
Imran Khan's wafer-thin majority could make it difficult to push through his reforms agenda, particularly given how the opposition, which controls Pakistan's upper house, accuses him of leaning on the powerful military to rig elections
Speaking after the death of former Prime Minister Atal Bihari Vajpayee, Imran Khan had said that best way to honour the "towering leader" is by 
establishing peace
 between India and Pakistan.
The swearing-in ceremony will take place at the President House in Islamabad
Imran Khan will become the 22nd Prime Minister of Pakistan
The former cricket legend has struggled for 22 years to turn popular support into electoral gains for the party he launched after retiring from cricket in 1996. Just four years earlier, he had led the Pakistan cricket team to win the 1992 World Cup that turned him into an international celebrity.
Imran Khan has run a populist campaign promising to change the lives of Pakistanis and come down hard on corruption. "Those people who have looted the country, I promise that they will be brought to justice," Mr Khan had said after winning the majority vote in parliament.